This is an archived article and the information in the article may be outdated. Please look at the time stamp on the story to see when it was last updated.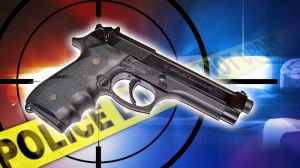 VISTA, Calif. – A masked man fired a handgun into the ceiling of a Vista nail salon during a robbery Wednesday and got away with an unknown amount of cash.
The robber entered the Happiness Nail Salon at 1960 University Drive shortly before 2 p.m., drew a black semi-automatic handgun from a bag and fired the shot, according to sheriff's Sgt. P. O'Brien.
He told employees and customers that nobody would get hurt if all the money from the business was handed over, O'Brien said.
An employee filled the robber's bag with money from the register, O'Brien said. No one was injured.
The suspect then drove off in a red hatchback sedan, possibly a newer Honda or Mazda.
The suspect was described as a man in his mid-20s who stood about 5 feet 8 to 5 feet 10. He was wearing a gray sweatshirt, dark pants, black boots, gloves and a gray ski mask.