This is an archived article and the information in the article may be outdated. Please look at the time stamp on the story to see when it was last updated.
I was at a luncheon in Las Vegas for CinemaCon and got to listen to three of the biggest directors in Hollywood talk about their craft. As I stuffed my face with delicious chicken, a critic I've always admired, Elvis Mitchell, hosted the roundtable.
Only a few people applauded as he approached the stage. He glanced at the crowd and said "Thanks for that…intermittent applause."
With that, he introduced the directors we'd be hearing from. With the first, he said "Homeboy from Detroit — Sam Raimi."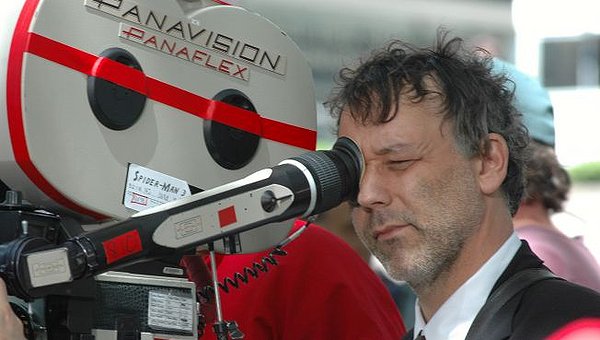 The movies he's directed include Spider-man, Oz: the Great and Powerful, Evil Dead, Drag Me to Hell, A Simple Plan, and Darkman.
He was joined by Oliver Stone, the man who's never met a conspiracy he didn't like. He most recently gave us Savages, and his list of credits include Wall Street, W., Nixon, JFK, The Doors, World Trade Center, Natural Born Killers, Born on the Fourth of July, Platoon, Talk Radio, Salvador, Any Given Sunday, and unfortunately, Alexander.
The third director was Guillermo del Toro, who has the much anticipated Pacific Rim coming out soon, and has done the films Hellboy, Pan's Labyrinth, Blade II, and The Devil's Backbone.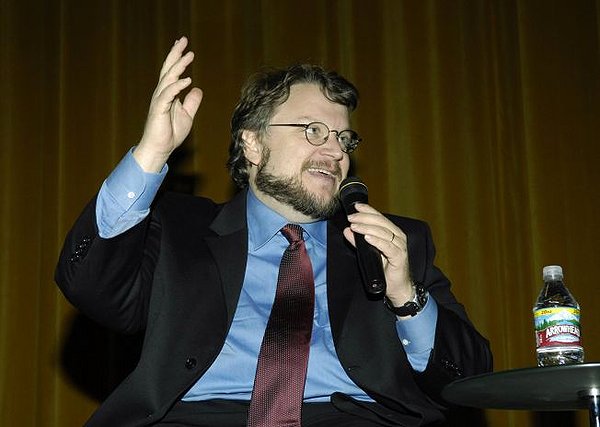 The first question Mitchell asked was, "Tell us the first time you saw a movie that scared you."
Sam Raimi: Night of the Living Dead. I snuck in to see it. Oh…sorry to the movie theatre owners here.
Oliver Stone: It was in 1953…a 3-D movie. The Vincent Price film Museum of Wax. I was about seven or eight.
Guillermo del Toro: Wuthering Heights. It was the first movie I saw in a theatre and I was enamored by the gothic atmosphere. As a kid in Mexico, I remember always being scared and hiding under the seats.
Sam Raimi: I like the combination of humor and horror. The low budget horror movies that have scares when you're not expecting them. The same thing with a punchline. It's best when you're not expecting it.
Oliver Stone: I did two horror movies early on. They weren't successful [Seizure in 1974 and The Hand in 1981].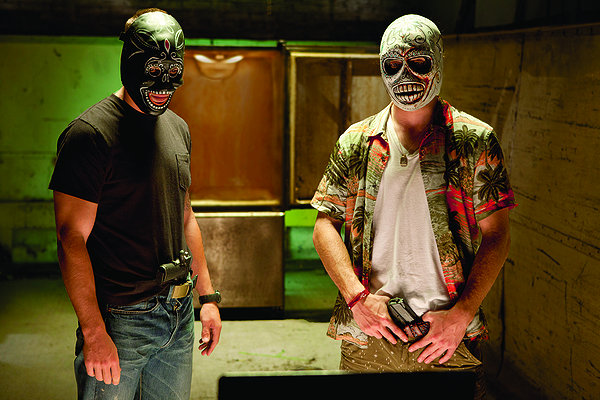 At that point, Stone also brought up Midnight Express and Scarface (which he wrote).
Guillermo del Toro: I loved that ending. That's my kind of humor. With movies…you might find another person that says "I hated that." It's a communal group at the theatre that all laughs, and it's a reaffirmation. In that group, watching a horror movie, you belong with these misfits. Sometimes you're watching a movie and hoping the bad guy escapes the cops. You're saying "Yeah, shoot that cop."
Oliver Stone: I try to get them in their seats and keep them there. You can't watch a movie at home, with the distractions. They might watch 30 minutes now, and watch the rest tomorrow. I was at a Holiday Inn once and there were so many channels. I couldn't even find CBS or NBC. I'd wake up and the TV was on number 788. You have to turn your mind off at some point. It shouldn't be 24 hours of being bombarded by these images. You go to movie theatres to watch a movie, and I don't think you should get up to go to the bathroom or get popcorn. I like there to be tension and to just keep them in their seats. My son saw Saw, and warned me not to go. I think the most horrifying thing you can do in a movie is the displacement of things that don't make sense. Life of Pi was wonderful. Having a boy in the boat with a tiger…it doesn't get scarier than that. What great use of 3-D, too. I liked Hitchcock's The Birds. I've been watching a lot of older films and enjoying them again. La Dolce Vita and Breathless from 1959. Sometimes the best movies are in black-and-white. Take a movie like On the Waterfront. It's all content. Maybe there was one fist fight.
Sam Raimi: When I did Oz, I had the first 15 minutes in mono, black-and-white. It was in 3-D, and it was a great way to do it to introduce people to those characters. Then I went into full emersion, into all the sound systems. That's a sonic dimension that those home systems won't have for awhile.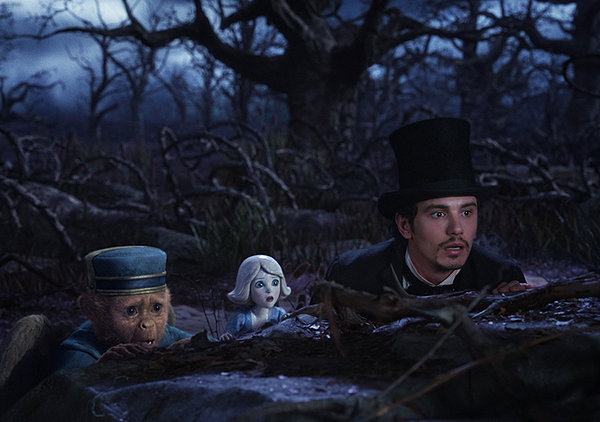 Guillermo del Toro: In Pacific Rim, I used digital sometimes, film other times. A lot depends on special effects, too. I liked how in JFK you used different footage, like stock footage. It was fantastic. It's like painting a picture. You wouldn't want to use just one single brush.
Oliver Stone: Savages was so beautifully shot, but I couldn't get it on a thousand prints. I'm also one of those guys…that always note the level of sound. I go to a theatre in San Diego, and the trailers are so high, yet the movie is so low. I've gone out and looked for a manager, and I can't find one! When we send the movies out we give notes to them. I'm not sure they even read them. I went and watched Avengers, and it wasn't right. It was flat. Nobody checks. The movie theatres should be like a palace, a temple. I still go to theatres all the time. I can be in Detroit, Indiana…some 16-plex, and there's nobody even up in the booth. They have to stay on top of things. One house might have it in digital, a film print in another. Maybe a bulb goes out, the digital drops in exposure.
Guillermo del Toro: I have two daughters, and it's our biggest family outing, going to the movies. One is 16 and the other is 13. With my wife and I, it's still the greatest night out. We have a covenant, spoken or not. It's the last frontier for it to reach an audience…a movie being watched in a theatre. It rests in your hands.
Oliver Stone: I have another complaint. This sold out routine. They tell you that, and you'll see 20 empty seats in there. They're just too lazy to count seats at the box office. That's the reason why you go to the multiplex.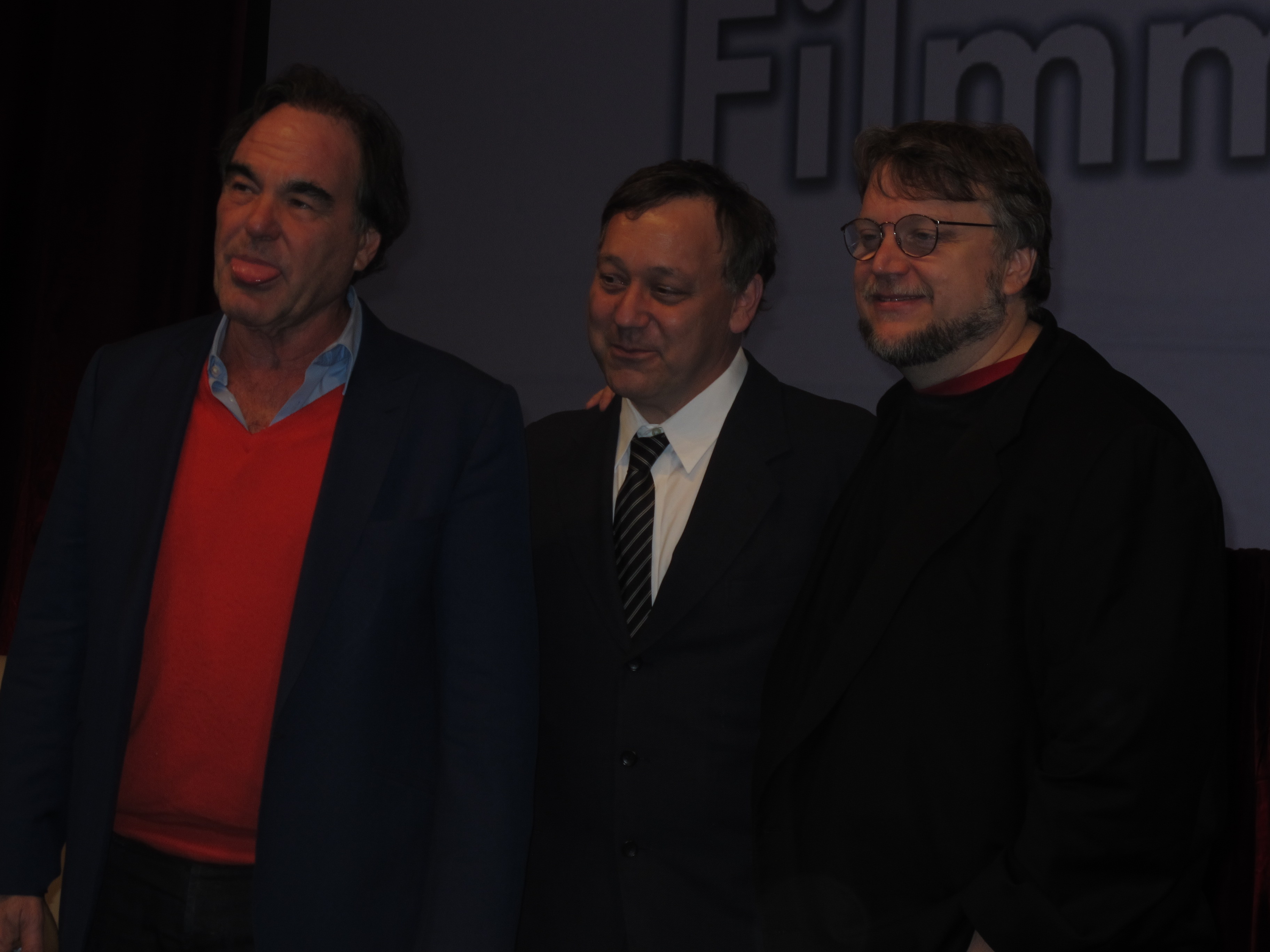 Mitchell asked them about the first time they went to watch their movie with an audience.
Sam Raimi: It was not very good. It was at a college, and the kids yelled "This sucks!" Or I would hear "We want our money back!" Now, the first positive time…well, I'd cut out the bad parts, but they still didn't laugh the next night. It might have been the 16th  time showing that same movie and they finally seemed to like it. At least they didn't ask for their money back.
Oliver Stone: Cary Grant used to go to New York and stand in the back of a thousand people, laughing. He loved it. It's always nice at previews when you get good ratings. But if you run after them, it's like you're just making good trailers. It won't be a great movie that's going to last. People are smarter then we think. Some are. When I saw Tree of Life, I hated it. I went back and saw it again, because I was thinking a lot about it. I didn't even do a screening for JFK. It was three hours. You don't preview that.
Elvis Mitchell: Do you guys like divisive audiences. Do you like doing that with a film?
Sam Raimi: No. Mostly I just want them to like it. Evil Dead divided them. That's not my goal. I just wanted to make the hardest hitting drive-in horror movie. If it's uplifting, I want that to be impactful. I'll probably never do a movie that's universally liked.
Oliver Stone: If you have something important to say…this whole thumbs up and thumbs down thing like the gladiator days…I don't like that.
Guillermo del Toro: With Pan's Labyrinth, some were very angry at the violence. I was told that it was a fairy tale, with horrible moments. Number one, I don't give a f**k! Number two, fairy tales are often violent. And number three, you aren't seeing a nice fairy tale. If you're buying a sandwich and you're going to say you don't like the sauce on the sandwich, well…don't buy that f**king sandwich! Horror needs to push buttons and not be cozy. If they screened The Exorcist today, a quarter of it wouldn't still be there.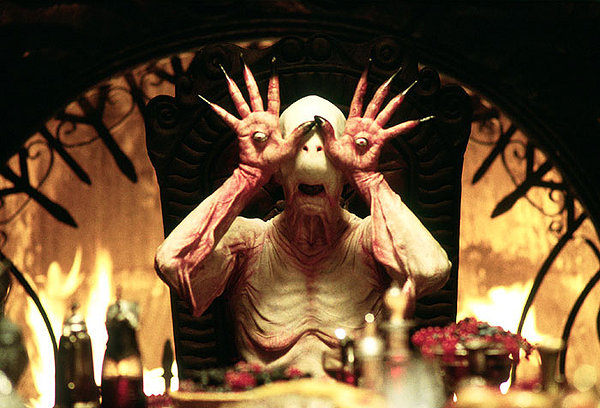 Oliver Stone: In half the reviews of Midnight Express, they were mad you pushed boundaries…when it's a miscarriage of justice…[at this point, a strawberry shortcake was brought out for dessert, and Stone went on for another 10 minutes on this topic].
But it wasn't just Stone that would go off on a topic he was passionate about. Guillermo del Toro went on about special effects, as well as sex and violence in movies and how they need to serve a narrative purpose.
Sam Raimi talked a lot about new technology, and how audience expectations are always raised. He said "Now that they saw Life of Pi, they'll want 3-D to be better. I think black-and-white and 3-D can be a great combination, like the Three Stooges.
Guillermo del Toro: Oh yes. Harold Lloyd…Creature of the Black Lagon. I remember watching that in 3-D. I was transported. I had my girls watch some of those older things, and they were enjoying it as much as the high tech stuff you have out there. You get into the roles, instead of just things coming at you."
We finished our lunch, plates were being cleared, and the roundtable ended. A few people had left 30 minutes earlier, which baffled me. How often are you going to be sitting 100 feet away from three directors discussing film?
As we were walking out, the directors were accessible. One guy was bombarding Raimi with various questions about Spider-Man. I started to ask Stone a question about Savages, figuring he'd most likely want to talk about his latest project. The problem was that people kept yelling their names so they could get a photo.
I wanted to tell him, since The Doors are my favorite band, that I was disappointed with his movie about them. Instead, what came out was me asking him if he had a favorite Doors song. He smiled and said, "I can't answer that. I like them all."
I told him I thought the critics were a little harsh on U-Turn and that I enjoyed it. He thanked me, and walked out the door. Another critic leaned over to me and, with a southern accent, started talking about the high price of radiators. I had no clue what he was talking about. He saw the confusion on my face and said "U Turn. Don't you remember that scene with Billy Bob Thornton as the mechanic?"
There's nothing like having lunch surrounded by people that know more about movies than you do.