This is an archived article and the information in the article may be outdated. Please look at the time stamp on the story to see when it was last updated.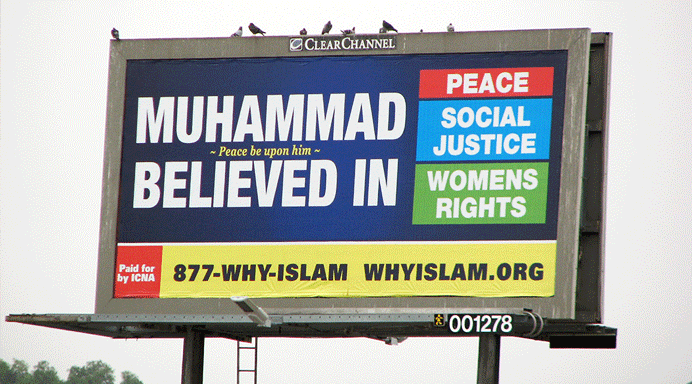 SAN DIEGO – Three billboards from a campaign to dispel myths about Muslim Americans are up in San Diego.
Islamic Circle of North America's national billboard campaign recently added San Diego, stating the city was an important part of the campaign inviting people to explore the Muslim faith, according to ICNA Vice President Imam Khalid Griggs.
The billboards are located at westbound state Route 163 near Balboa Avenue, Skyline Drive near Lausanne Drive and Euclid Avenue at Home Avenue.  "Muhammad believed in peace, social justice, women's rights" and "Muhammad always taught love, not hate; peace, not violence," are on two of the signs. A third board has "God does not judge by your face and wealth."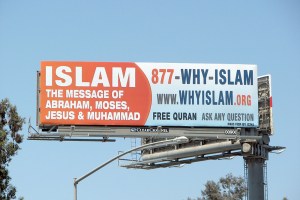 The campaign will have around 100 billboards posted nationwide.
Creators of the message said it could spark backlash amid a spike in anti-Islamic sentiment.
The billboards are meant to dispel the growing misinformation about Islam and its Prophet, Griggs said.  Billboards invite passers-by to call the toll-free number 1-877-Why-Islam or online.
"People are curious to know about the Prophet Muhammad," said Mr. Naeem Baig, the President of ICNA.  "They have many questions, and we are experiencing a surge in calls to our hotline and website visits since the billboards went up."