This is an archived article and the information in the article may be outdated. Please look at the time stamp on the story to see when it was last updated.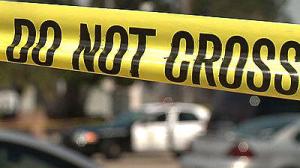 SAN DIEGO — A man accused of killing a woman he had been dating and leaving her body in a Talmadge motel room pleaded not guilty to a murder charge.
Stacey Ricardo Johnson, 43, was ordered held on $2 million bail.
Deputy District Attorney Marisa Di Tillio told Judge Leo Valentine Jr. that Johnson and 47-year-old Candace Vursula Hamilton checked into the motel in the 4900 block of El Cajon Boulevard the evening of June 1.
The manager found her body in the room the next day.
Di Tillio said the victim was bound, gagged and suffocated, and Johnson's DNA was found at the crime scene.
Johnson, of San Diego, was already in custody on an unrelated crime when he was booked into jail Friday on suspicion of murder. Special circumstance allegations could be filed later, Di Tillio said.
A readiness conference is scheduled Oct. 18 and a preliminary hearing for Oct. 22.