This is an archived article and the information in the article may be outdated. Please look at the time stamp on the story to see when it was last updated.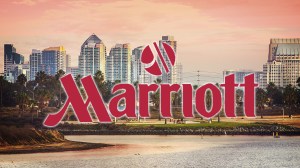 SAN DIEGO — A groundbreaking ceremony is scheduled Thursday for a $130 million twin-hotel project near the downtown San Diego waterfront.
When completed, the facility will include a 253-room SpringHill Suites by Marriott and a 147-room Residence Inn by Marriott at the corner of North Harbor Drive and West Broadway, according to the Port of San Diego.
Also included will be around 27,000 square feet of retail space, parking for more than 400 vehicles and a 1.6-acre park.
Port officials say the park will incorporate memories of the old Lane Field baseball stadium, which used to be located at the project site. The minor league Padres played at the ballpark from 1936 to 1957.
The contractors plan to have the park and hotels ready to open in early 2016, according to the port.