This is an archived article and the information in the article may be outdated. Please look at the time stamp on the story to see when it was last updated.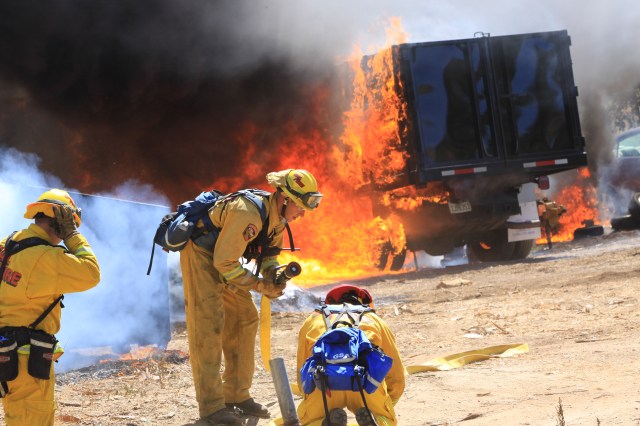 ESCONDIDO, Calif. – Three vehicles burst into flames after a small mulch pile caught fire in Escondido, officials said.
Cal Fire crews responded to Quail Road at Deer Springs Road around 2:45 p.m. Thursday to help extinguish the fire.
By the time firefighters arrived, the fire spread from the mulch pile to an out building and antique cars, a witness told Fox5.
The fire was contained to 1-acre. The cause of the fire and cost of damages was not disclosed.