This is an archived article and the information in the article may be outdated. Please look at the time stamp on the story to see when it was last updated.
AZUSA, Calif. - A mountain lion was apparently tranquilized after it was seen roaming through the backyards of multiple homes in an Azusa neighborhood on Monday morning.
The cougar was first in the area of the 600 block of West Virginia Ann Drive sometimes before 7 a.m., according to the Azusa Police Department.
By 9 a.m., Sky5 aerial video showed it moving through the backyards of at least two homes. The big cat was observed jumping over hedges as it traversed the area, and -- in a single leap -- seemed to effortlessly hop on top of a shed in the quiet cul-de-sac.
At one point, he or she could be seen pawing on a door of a residence in an apparent effort to enter the single-story dwelling.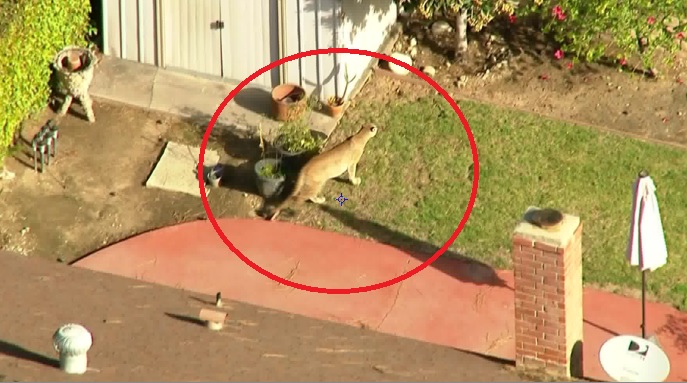 In addition to police, several California Department of Fish and Wildlife wardens were dispatched to the area and a drone was deployed over the neighborhood to help them monitor the puma, police said.
Some of the wardens were apparently armed with tranquilizer guns; by 9:40 a.m., the puma appeared to have been tranquilized, according to the aerial footage.
He or she was taken away to an awaiting black pickup truck, where the animal was subsequently placed in the back. The cougar's condition was unknown.