This is an archived article and the information in the article may be outdated. Please look at the time stamp on the story to see when it was last updated.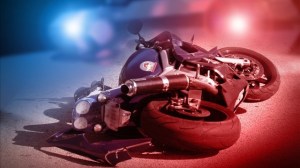 RANCHO PENASQUITOS – A Harley Davidson motorcycle that was reportedly speeding on a freeway at Rancho Penasquitos crashed into two vehicles, and then a concrete wall, killing its driver. 
The victim has so far only been publicly identified as a 27-year-old Escondido man driving a 2009 Harley.
The motorcycle was travelling north on Interstate 15, approaching state Route 56 at a high rate of speed, at about 5:35 p.m. Saturday according to the San Diego County Medical Examiner's Office. For unknown reasons he crashed into a Toyota Prius, then a Dodge Ram, then the concrete wall.
A nearby California Highway Patrol officer heard the crash and rushed to the scene, the Medical Examiner's Office reported. However, the rider died without medical intervention.
The victim's name was withheld pending family notification.