This is an archived article and the information in the article may be outdated. Please look at the time stamp on the story to see when it was last updated.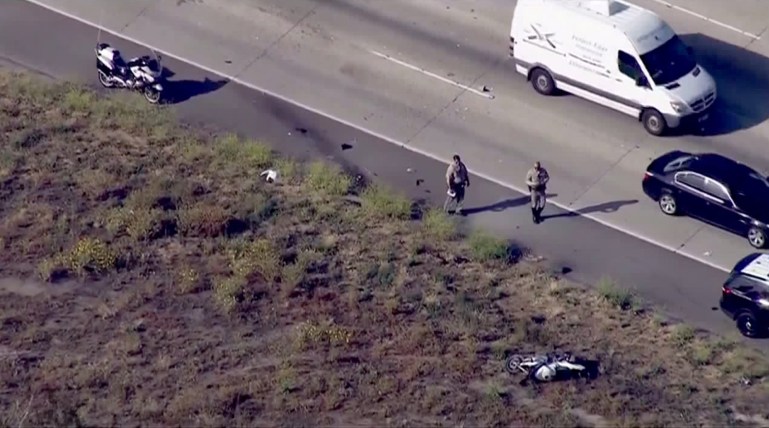 CARLSBAD, Calif. — A 35-year-old motorcyclist was killed Friday afternoon in a freeway collision with a DUI suspect's car near Batiquitos Lagoon.
The man was riding to the south between slower-moving vehicles on Interstate 5 in Carlsbad about 3:45 p.m. when his 1999 Suzuki crashed into a 2012 Hyundai as its driver was changing lanes, according to the California Highway Patrol.
The motorcyclist fell off, his helmet came off and he tumbled into foliage on the right-hand side of the roadway just south of Poinsettia Lane, CHP  Officer Jim Bettencourt said.
The rider, whose name was withheld pending family notification, died at the scene.
The 27-year-old motorist was arrested on suspicion of driving while intoxicated, Bettencourt said. Her name was not immediately available.