This is an archived article and the information in the article may be outdated. Please look at the time stamp on the story to see when it was last updated.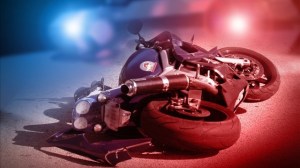 OCEANSIDE, Calif. – A 55-year-old Carlsbad man was killed in a motorcycle crash off a freeway transition road in Oceanside.
Shortly after 9 a.m, the rider of a 2004 Harley-Davidson Sportster was speeding north on Interstate 5 and made a hard right at the connector to eastbound state Route 78, California Highway Patrol Officer Jim Bettencourt said.
The motorcyclist began to cross over the patch of vegetation that separates the freeways, but hit some dirt, lost control and struck a guard rail, Bettencourt said. He died at the scene.
One of the two lanes on the transition road was temporarily shut down after the crash, according to the CHP.
Bettencourt said it was unknown if alcohol or drugs were a factor in the single-vehicle crash.