This is an archived article and the information in the article may be outdated. Please look at the time stamp on the story to see when it was last updated.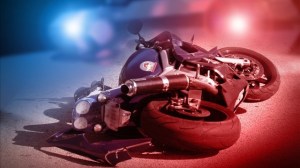 SAN DIEGO – A motorcyclist killed in a collision with a pickup truck near Marine Corps Air Station Miramar was identified as a 42-year-old San Diego man.
The fatal crash was in the 8400 block of Miramar Road, near Cabot Drive, shortly before 2:30 p.m. Friday, according to San Diego police and the San Diego County Medical Examiner's Office.
Jason Lee Hansen was riding his Harley Davidson west on Miramar Road when it crashed into a Chevy ST pickup truck crossed into his lane, the Medical Examiner's Office reported. Hansen hit the brakes and laid the bike down, but
the two vehicles collided, authorities said.
Hansen died at the scene, officials with the Medical Examiner's Office said.
The crash left the westbound side of the street blocked, SDPD public affairs Officer Jim Johnson said.
It was not disclosed if any citations were issued.