This is an archived article and the information in the article may be outdated. Please look at the time stamp on the story to see when it was last updated.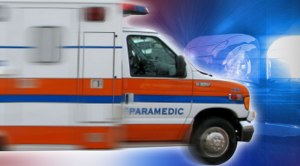 SAN DIEGO — A 53-year-old motorcyclist rear-ended a sedan stopped in heavy traffic in Loma Portal Tuesday and suffered serious injuries, police said.
The rider was headed south in the left lane on Rosecrans Street during stop-and-go traffic about 6:45 a.m., San Diego police Officer Dan Lasher said. When southbound traffic stopped near Lytton Street, the motorcyclist struck the back of a 2001 Saturn, he said.
The rider suffered multiple broken ribs and a broken hip, Lasher said. He was taken to a hospital and was expected to recover.
Lasher said the sedan's occupants were not injured.