This is an archived article and the information in the article may be outdated. Please look at the time stamp on the story to see when it was last updated.
EL CAJON, Calif. — The mother of Kiera Bergman, a 19-year-old El Cajon native who has been missing in Arizona for nearly a month, voiced new suspicions about her daughter's ex-boyfriend in an interview with FOX 5 on Wednesday.
"From what I'm hearing, he is the last person that saw her. That's why I feel like there's more to it than what he's saying," said  Kiersten Bragg. "I'm praying that she is still alive, but with how long she been missing, the thought in the back of my head is that if she's not, then where is she?"
Bergman grew up in El Cajon and graduated from Valhalla High School. She moved to the Phoenix area in March to be with her boyfriend, 23-year-old Jon Clark, but the couple later broke up and she moved in with a friend. The teen has been missing for about three weeks.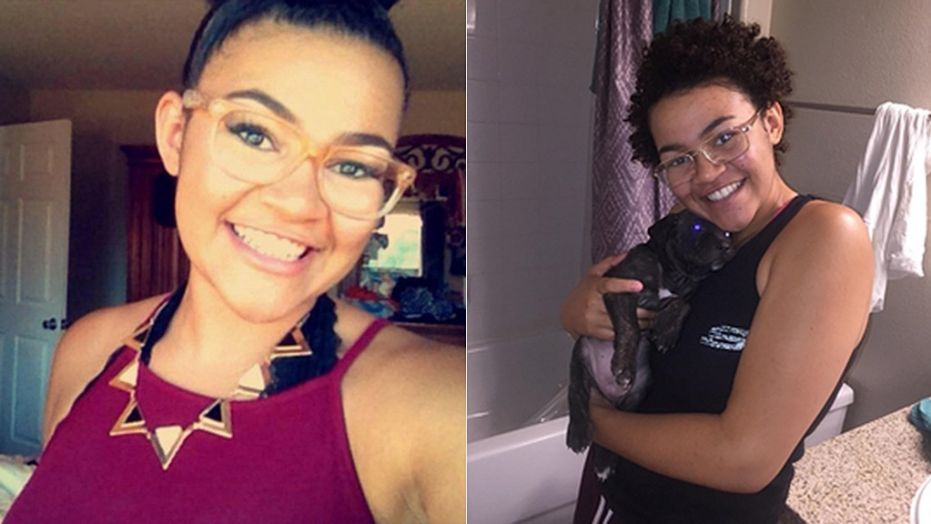 "I heard they got into a fight over Facetime and then Kiera went home early and Jon picked her up. Employees said she looked distraught and they saw her leave with him," Bragg told FOX 5.
That was on Aug. 4. When Bergman didn't come home Saturday night and didn't show up to work Monday, she was reported missing by her roommate.
Her purse, keys and car were all at the home. Her roommate said she also received a strange text. Her mother says the message didn't sound like her at all: "Anyone that knows her, knows she sends really short text messages."
Bragg said she was never a fan of Clark because her daughter had confided in her that he had some unsavory characteristics. "She let me know he scammed people. To me, that's not a good person," Bergman's mother said.
Clark has not been named a suspect in the teen's disappearance, but he was arrested on unrelated charges on Friday. He faces 22 counts of aggravated identity theft and two counts of forgery. "I really don't believe him now, after the situation he's in," Bragg said of the charges.
In an Instagram post and in interviews with media outlets, Clark has denied keeping any information from investigators or Bergman's family. He says that after the argument on Aug. 4, the teen walked out of his apartment and stopped answering messages from him.
"I love Kiera with all my heart and would never do anything negative to her or put her in harms way," Clark's post begins.
Later, the 23-year-old addresses doubts expressed by Bergman's family: "It hurts me so deeply that I was not able to attend Kiera's Vigil of Hope because her mom did not want me there … To all of Kiera's family that still wants to look at me negatively, you better have this same energy when (Kiera) comes home, because we will spend the rest of our lives together and I will never forget the way you're treating me."
As the desperate search for their daughter continues, Bergman's family has set up a Facebook page, and is using #BringKieraHome to rally anyone who might be able to share information about her case.