This is an archived article and the information in the article may be outdated. Please look at the time stamp on the story to see when it was last updated.
SAN DIEGO — A mother who hit her 8-year-old daughter in the head with a broomstick, choked her with a belt and burned her fingers on a stove, because she wasn't doing her chores, was sentenced today to four years in state prison.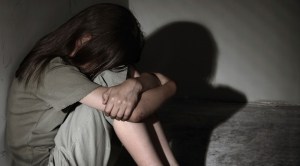 Maria Luisa Garcia, a 35-year-old mother of 10, was convicted in November of felony child abuse, but jurors deadlocked on the charge arising from the finger-burning. In January, Garcia pleaded guilty to unlawful corporal punishment on that allegation.
Deputy District Attorney Matthew Dix said Garcia abused her daughter continuously from August 2012 until the finger-burning on Jan. 16, 2013.
In court today, Dix told Judge Charles Gill that Garcia should get the maximum sentence of six years behind bars, because of her many acts of abuse and lack of remorse.
Defense attorney Zoi A. Jones argued that Garcia should be sentenced to two years in prison, so she could be return to her family sooner.
"Miss Garcia has remorse for her actions," Jones told the judge, who said the extent of the child's injuries made the four-year term appropriate.