This is an archived article and the information in the article may be outdated. Please look at the time stamp on the story to see when it was last updated.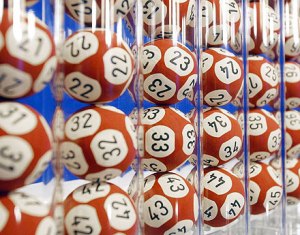 SAN DIEGO – With the announcement that two Powerball tickets matched the $550 million plus lottery numbers Wednesday night, a psychologist recommended the winners should take the proper steps to mentally accept the sudden wealth.
Psychologists call it "sudden wealth syndrome." The thrust of the ailment is becoming rich overnight and losing your mind in the process.
"Life becomes far more complicated with a surge of wealth acquired in a major lottery," said Dr. John McConnell. "Sometimes winners give their winnings away in order to face their fear of loss head on."
The psychologist said many people feel a sense of fear forcing into unnatural behavior. Dr. McConnell said if that's the case the fear will be realized and things can get ugly.
On the other hand, sometimes generous person can become paralyzed with the idea of losing all of their money and hoard it never sharing a cent, which can lead to isolation.
McConnell recommends hiring a good financial planner first and then a therapist second.