This is an archived article and the information in the article may be outdated. Please look at the time stamp on the story to see when it was last updated.
SAN DIEGO — New income guidelines went into effect for state-sponsored programs that assist households in paying energy bills, San Diego Gas & Electric announced Monday.
The new income qualifications for the California Alternate Rates for Energy program and the Energy Savings Assistance program went into effect Sunday, according to the utility.
"Our goal is to help enroll as many eligible customers in our assistance programs as possible, so that they can benefit from the savings on their energy bill," said Caroline Winn, vice president of customer services for SDG&E.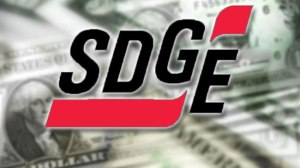 For households with one or two people, the maximum annual income to qualify for the programs went from $22,980 to $31,460, according to SDG&E.
For families of three, the new limit is $39,580. For four, it's $47,700; for five, $55,820; for six; $63,940; for seven, $72,060; and for eight, $80,180. From there, add $8,120 for each additional household member, according to SDG&E.
The new income requirements are good through May 31 of next year. For customers who are recently unemployed, household income is calculated from the date of unemployment.
Customers who qualify for the CARE program will receive a monthly discount on their SDG&E bill. Customers can qualify based on their total household's income or participation in public assistance programs like food subsidies or Supplemental Security Income.
The company said nearly 300,000 residents within its service territory are participating in the CARE Program, and an estimated 80,000 more are eligible.
The Energy Savings Assistance Program provides free home improvements and appliances that can make homes more comfortable and energy-efficient. This year the program aims to provide home improvements to over 20,000 households; improvements such as weather stripping, attic insulation, minor home repairs and replacement of appliances.
Information on the programs is available online at www.sdge.com/assistance, inside the July SDG&E bill, or by calling 2-1-1 or the Energy Savings Assistance Program toll-free enrollment line at 866-597-0597.