This is an archived article and the information in the article may be outdated. Please look at the time stamp on the story to see when it was last updated.
SAN DIEGO – A Skyline mom credits two San Diego Police Department officers with saving her baby's life.
Monique Matthews called 911 February 21 after her baby stopped breathing.
S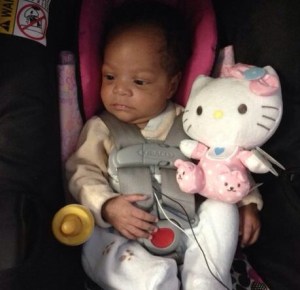 DPD Officers Mark Herring and Tobias Hoffman were just a few blocks away, having responded to another call prior. They arrived and Matthews ran outside carrying her then 7-week-old daughter, Deonni.
The officers did not hesitate for a second. They took the baby inside the home and began working to revive her.
"When I put her on the floor it took maybe 20 seconds just rubbing the chest, trying to get a reaction out of the baby," said Officer Herring. "When it started crying, that's the best cry you could ever hear. Then I knew the baby was breathing."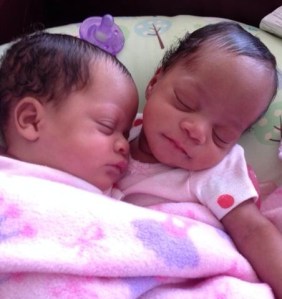 Within minutes, other officers and fire rescue arrived at the home and Baby Deonni was rushed to a hospital. A week later, February 28, she was released and reunited with her family, including her twin sister, Demi.
That same day Matthews was able to arrange a reunion with the two men she credits with saving Deonni's life.
"They just remained calm and went the extra mile and my child is alive because of them today," she said.
The officers told Fox 5 they were just doing their job, but appreciate the gratitude.