This is an archived article and the information in the article may be outdated. Please look at the time stamp on the story to see when it was last updated.
[protected-iframe id="c4905f8dd4344e3424394971e20d1de5-41640027-41313372″ info="http://swfs.bimvid.com/player-3.2.15.swf" width="470″ height="264″]
ALVIN, Texas – A mother in Texas said she allowed her animal instincts to take over when a dog attacked her 2-year-old daughter.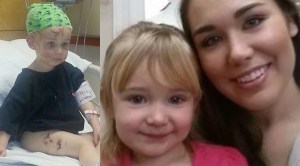 Chelsi Camp's family was dog sitting their friend's pit bull at the end of March when it attacked 2-year-old Mackenzi, according to a Houston television station.
"When he smelled her, that's when you saw it flip because I think he smelled my dog on her," Camp told KHOU.
As soon as the dog started to attack Mackenzi, Camp fought back by biting off the dog's ear and shoved her fist down the animal's throat, KHOU reported.
"I only know to fight, so how else do you get somebody to stop?" Camp said. "I mean I would do the same thing with a human being."
When Camp was able to call 911, the responding officer shot the dog, but did not kill it, according to KHOU. The dog was later euthanized.
Mackenzi continues to heal and has nearly made a full recovery. She's required to stay out of direct sunlight for a year and will get her sutures removed later this week, KHOU reported.