This is an archived article and the information in the article may be outdated. Please look at the time stamp on the story to see when it was last updated.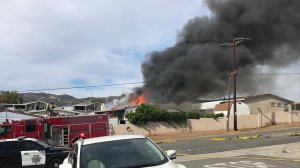 SAN MARCOS, Calif. — A mobile home caught fire in San Marcos Sunday afternoon.
The San Marcos Fire Department responded to the second-alarm fire reported along the 1400 block of El Norte Parkway shortly after 4 p.m.
Details regarding the extent of the damage were not immediately available.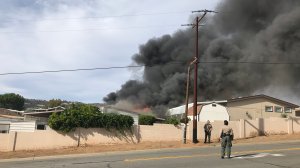 Check back on this developing story for updates.