This is an archived article and the information in the article may be outdated. Please look at the time stamp on the story to see when it was last updated.
SAN DIEGO — After a two-day search for a missing boater thought to be lost at sea, a U.S. Coast Guard official ended its search Wednesday night after the decorated Army veteran from Orange County was found safe.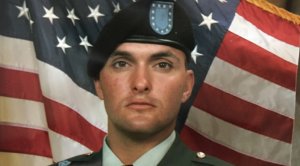 A nurse at Scripps Mercy Hospital in Hillcrest saw a FOX 5 News report on the search for 36-year-old Garrett Ferguson of Huntington Beach and called police to say he was at the hospital.
Lifeguards and Coast Guard personnel scanned the ocean and shorelines around Mission Bay for a second day Wednesday in search of the Huntington Beach man, who was believed to have gone missing during a sea outing on a small motorboat.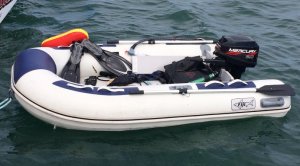 San Diego lifeguards found the 6-foot dinghy floating about a mile west of the harbor late Tuesday morning, USCG Petty Officer Joel Guzman said. Inside was a diving mask, swim fins and identification belonging to Ferguson.
The Coast Guard sent the cutter Haddock, a 45-foot response boat and two helicopters to search the seas and coastline in the area, Guzman said. The Navy and U.S. Customs and Border Protection officials also deployed aircraft to assist, and city lifeguards continued to take part in the effort.