This is an archived article and the information in the article may be outdated. Please look at the time stamp on the story to see when it was last updated.
LAS VEGAS - Miss Universe host Steve Harvey named the wrong winner of the Miss Universe pageant on Sunday night.
After announcing Miss USA Olivia Jordan as the third runner-up, Harvey named Miss Colombia, Ariadna Gutierrez, as the night's big winner, thereby relegating the other remaining contestant, Miss Phillipines, Pia Alonzo Wurzbach, to the second runner up spot, FOX News reported.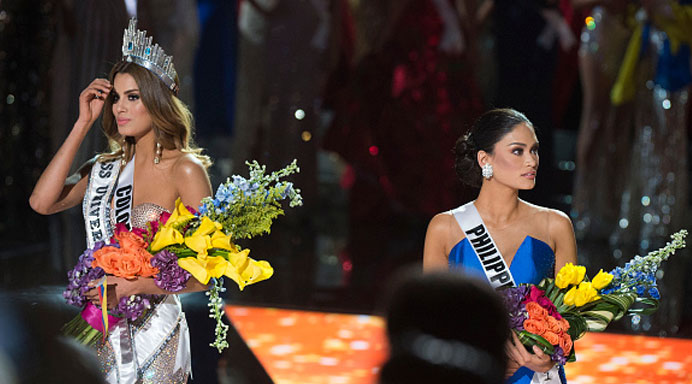 But after Miss Colombia received her crown and a bouquet of flowers, Harvey announced he had made an error, and that Miss Phillipines was in fact the winner.
A stunned Miss Phillipines, who had taken her place with the other contestants behind Miss Colombia, then walked out to center stage, alongside Miss Colombia, who did not move.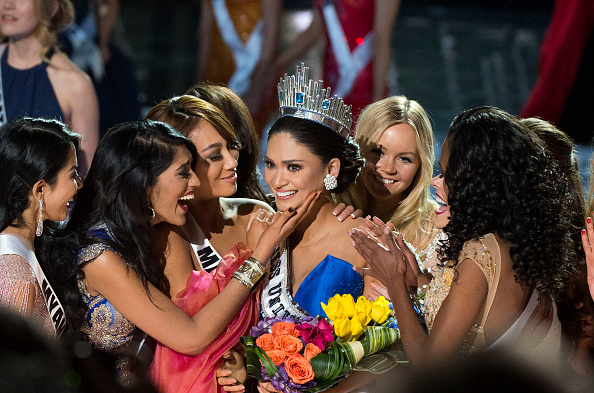 Harvey apologized, saying it was his error, held up the card he said named Miss Phillipines the winner, and asked the audience and television viewers not to blame the women.
I'd like to apologize wholeheartedly to Miss Colombia & Miss Philippines for my huge mistake. I feel terrible.

— Steve Harvey (@IAmSteveHarvey) December 21, 2015
Secondly, I'd like to apologize to the viewers at that I disappointed as well. Again it was an honest mistake.

— Steve Harvey (@IAmSteveHarvey) December 21, 2015
With both pageant contestants standing at the front of the stage, Miss Colombia still in her crown and sash, the show concluded.
Videos of the post show reactions of both Miss Phillipines and Miss Columbia were posted on the Miss Universe official Twitter account.
The road to the #MissUniverse crown is never easy.

A message from Miss Universe 2015, Pia Alonzo Wurtzbach.https://t.co/GO7VBf45MW

— Miss Universe (@MissUniverse) December 21, 2015
A message from #MissUniverse Colombia, @gutierrezary.https://t.co/KBzZyyHJzy

— Miss Universe (@MissUniverse) December 21, 2015