This is an archived article and the information in the article may be outdated. Please look at the time stamp on the story to see when it was last updated.
TIJUANA, Mexico — Some migrants have been shuttled to the new shelter in Tijuana where "better" accommodations include a "roof and a dry floor," according to a Human Rights Watch researcher.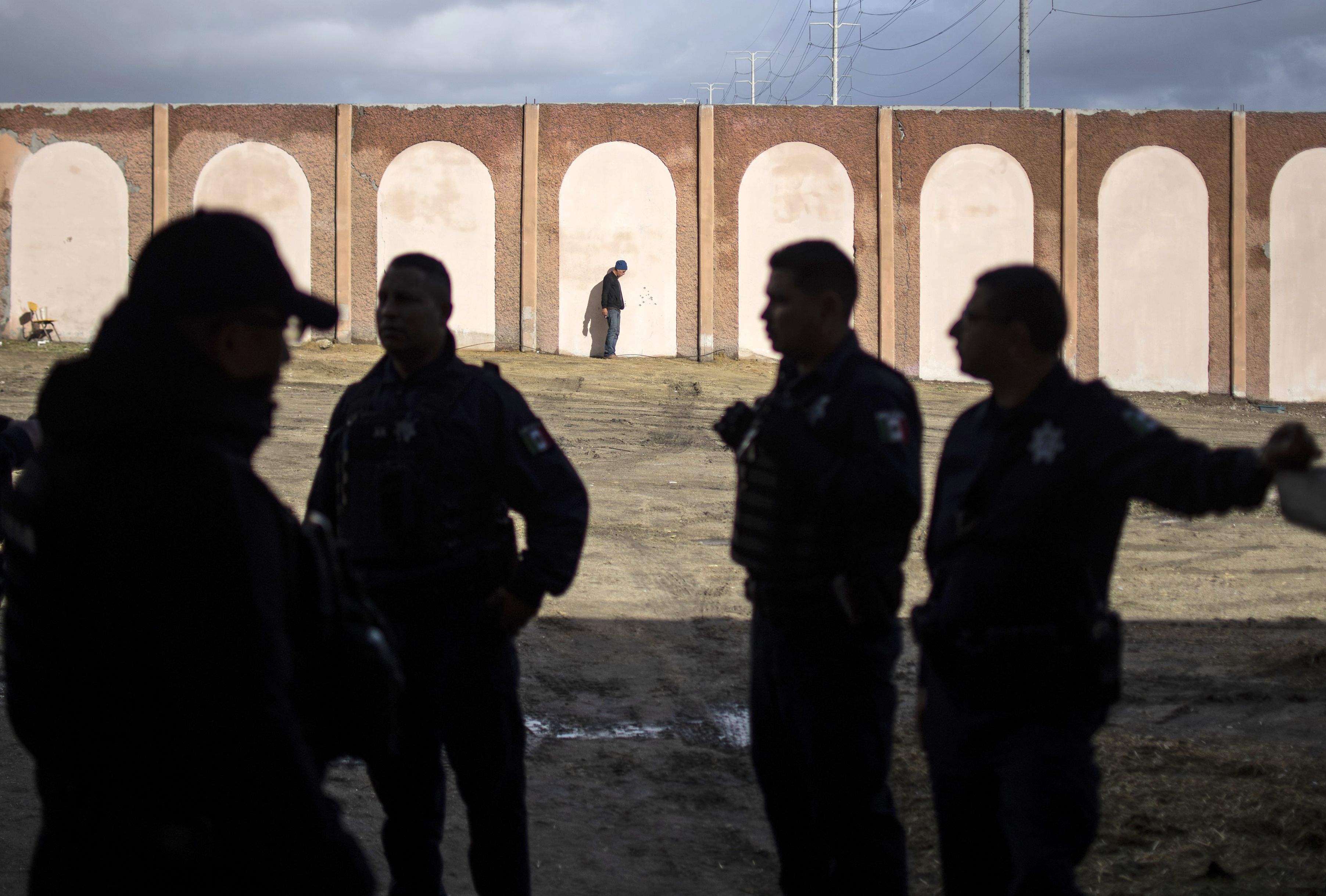 "Much better installations at the new shelter in #Tijuana. Migrants will have a roof and a dry floor to sleep tonight. But 45 minutes away by car from the border," researcher Jonathan Pedneault tweeted late Thursday along with two stills of an empty facility.
https://twitter.com/j_pedneault/status/1068337711512256512
He followed that by saying "Less funny [sic] for the single men in the new #Tijuana shelter however – no lights," along with another photo of men gathered in a covered space lit with what appeared to be only flashlights or portable lights placed on the floor.
https://twitter.com/j_pedneault/status/1068341722390908929
Earlier Thursday evening, buses arrived at the primary shelter, the crowded Benito Juarez Sports Complex, to try to shuttle some of the 6,000 Central American migrants housed there to the second facility — located in the eastern part of the city in an area known as El Barretal.
The shelter will house at least 3,000 people, said Rodolfo Olimpo, a representative from Baja California state's Special Committee on Migration Issues.
Preparations for the new shelter have been in the works for days, officials said Thursday. Thousands of migrants have arrived in Tijuana in recent weeks. Many are traveling as part of so-called caravans, large groups that trekked from Central America, largely on foot.
Tensions flared Sunday when a group of migrants rushed the border and US authorities fired tear gas. Since then, the situation has calmed.
But Tijuana's mayor says his city is still facing a humanitarian crisis as migrants camp out awaiting the chance to make an asylum claim in the United States.
A sports complex near the border has become a makeshift shelter for more than 5,000 migrants. That's at least triple its capacity, and human rights groups describe conditions inside as unsanitary. They've accused US authorities of creating a crisis by limiting processing at ports of entry.
US officials say limited resources and capacity mean they can only process a fraction of cases on the waiting list daily.
A group of migrants said Thursday that they planned to begin a hunger strike to push for the United States to speed up the processing of asylum claims.