This is an archived article and the information in the article may be outdated. Please look at the time stamp on the story to see when it was last updated.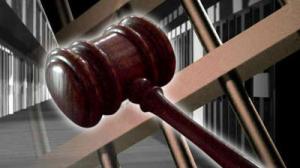 SAN DIEGO — A member of the Mexican Mafia who collected tens of thousands of dollars in "taxes" from drug dealers responsible for distributing methamphetamine and other drugs on the streets of San Diego was sentenced Friday to almost 22 years in federal prison.
Salvador Nicola Colabella, 54, pleaded guilty last August to a racketeering conspiracy charge.
"Today's sentencing should send a message to all gang members that the FBI and our law enforcement partners will aggressively pursue you and hold you accountable for your criminal activities," said FBI Special Agent in Charge, Daphne Hearn. "San Diego is safer today because of the cooperative efforts between the public and law enforcement."
According to court documents, Colabella's role in the conspiracy stemmed from his participation in the Mexican Mafia, a violent, prison-based gang that controls the criminal conduct of thousands of Hispanic, street-gang members in Southern California.
Colabella oversaw a significant portion of the criminal activity of gang members in the San Diego area, according to his plea.
Court records indicate that while the Mexican Mafia has thousands of associates, membership is rare, with only about 150-200 Mexican Mafia members in the United States.
In his guilty plea, Colabella admitted to personally engaging in drug trafficking and extortion, as well as profiting from the criminal activity of gang members who worked under his command.
The extortion payments, or "taxes," are collected by associates at the direction of members through violence or the threat of violence. In exchange for such "taxes," Mexican Mafia members essentially grant gang members and other associates the right to conduct criminal activity within their respective areas of influence.
Colabella admitted in his plea agreement that he had authority over several Mexican Mafia associates who collected "taxes" on his behalf.
In all, Colabella collected tens of thousands of dollars in "taxes," through the extortion of cash, cars and other items of value.
Colabella admitted that his associates resorted to violence in the course of extorting others. For example, one of the defendant's top associates stabbed a drug dealer over a dispute related to the drug dealer's payment of "taxes."
While Colabella did not directly order the assault, the associate was only able to carry out the stabbing because of the authority granted to him by the defendant.
The case was the result of "Operation Carnalismo," a long-term investigation conducted by a group of federal, state and local law enforcement agents led by the FBI.
In total, "Operation Carnalismo" resulted in charges against 36 people.