This is an archived article and the information in the article may be outdated. Please look at the time stamp on the story to see when it was last updated.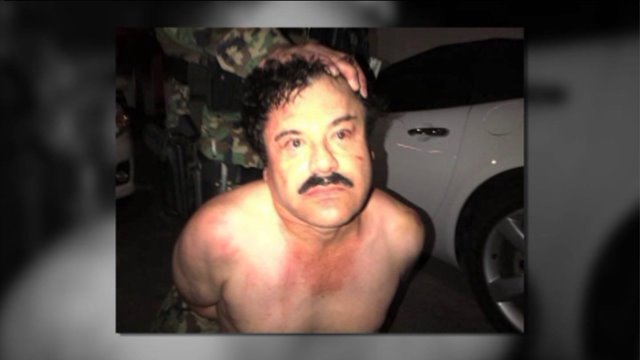 MEXICO CITY – Mexican authorities have launched a manhunt to find drug kingpin Joaquin Guzman, who has broken out of prison again, the country's National Security Commission said Sunday.
Guards at the Altiplano Federal Prison discovered during a routine check on Saturday that Guzman, known as "El Chapo," was missing, a statement from the commission said.
Guzman escaped through a hole in his cell that led to a lighted and ventilated tunnel nearly a mile long, Mexico National Security spokesman Monte Alejandro Rubido García confirmed Sunday morning at a press conference in Mexico City.
Guzman is the storied boss of one of the world's most powerful and deadly drug trafficking operations.
He escaped in 2001 from a high-security prison in a laundry cart and was not apprehended again until 2014, when he was arrested at a Mexican beach resort.
'The world's most powerful drug lord'
Guzman heads the Sinaloa Cartel, which the U.S. Justice Department describes as "one of the world's most prolific, violent and powerful drug cartels." It says Guzman was "considered the world's most powerful drug lord until his arrest in Mexico in February 2014."
"The Sinaloa Cartel moves drugs by land, air, and sea, including cargo aircraft, private aircraft, submarines and other submersible and semi-submersible vessels, container ships, supply vessels, go-fast boats, fishing vessels, buses, rail cars, tractor trailers, trucks, automobiles, and private and commercial interstate and foreign carriers," the Justice Department said earlier this year.
The trafficking network keeps U.S. drug agents busy. In January, the Justice Department unsealed indictments naming 60 members of the cartel, including Guzman's son, Ivan Archivaldo Guzman-Salazar, aka "El Chapito."
Read the entire story at CNN.com