This is an archived article and the information in the article may be outdated. Please look at the time stamp on the story to see when it was last updated.
SAN DIEGO — Reporter David Maass no longer works in San Diego, but one of his articles for City Beat will probably never be forgotten.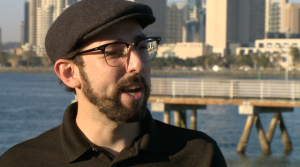 About two years ago, at the height of the mayoral race in San Diego, Maass came across a strange name while looking through campaign finances filed by candidates. It was a political action committee with ties to a businessman from Mexico, Jose Susumo Azano.
He discovered Azano was not a U.S. citizen nor a legal resident in this country, which meant his contributions were against the law.
He published his suspicions, but his work went largely ignored and almost forgotten until recently.
Little did he know, the U.S. Attorney would use his findings as the basis for its investigation into Azano and his dirty money.
Last month, indictments were issued against Marco Polo Cortes, Ernesto Encinas and Ravi Singh. All three are accused of taking half a million dollars from a Mexican national, believed to be Azano, and funneling the funds to political candidates in San Diego. People like Bonnie Dumanis, Bob Filner and Juan Vargas.
"I had no idea people were looking into things going on… I just didn't know, but I'm glad somebody finally did look into it because it smelled funny to me then, it smells even funnier now," said Maass.
Dumanis, Filner and Vargas have not been accused of any wrongdoing.
Maass feels a little vindication, but often wonders why someone like Azano would give these candidates so much money.