This is an archived article and the information in the article may be outdated. Please look at the time stamp on the story to see when it was last updated.
SAN BERNARDINO, Calif. — A former business partner of Joseph McStay has been arrested in connection with the murders of McStay, his wife and their two children, investigators announced Friday.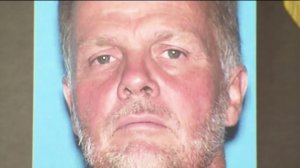 Charles "Chase" Merritt, 57, was arrested without incident in Chatsworth on Nov. 5, Sheriff John McMahon said. He is the only suspect in the case, the sheriff said.
Merritt was transported to the West Valley Detention Center where he was booked for murder and is being held without bail. The District Attorney's Office filed four counts of murder against Merritt.
Over the past 12 months, investigators have conducted an extensive investigation.
Investigators determined that all four of the victims were killed at their home in Fallbrook. The cause of death was blunt force trauma, authorities said. Investigators are not disclosing the motive for the murders.
Merritt has a criminal history and has served two prior state prison terms, investigators said.
Joseph and Summer McStay and their two children, 4-year-old Gianni and 3-year-old Joseph Jr., disappeared under mysterious circumstances from their Fallbrook, California, home in February 2010.
Police who searched their home days after the family disappeared found eggs on the kitchen counter and bowls of popcorn in the living room, along with the family's two dogs. There were no signs of a struggle.
Despite finding the family's SUV in San Ysidro, California — where it had been towed from the Mexican border — and video surveillance that showed a family matching the description of the McStays crossing the border, authorities had no clue what happened to them until the discovery of their bodies on November 11, 2013.
A motorcyclist passing through the area found the remains in two shallow graves not far from Interstate 15 in San Bernadino County, more than 100 miles from the family's home north of San Diego.
Previous Stories: