This is an archived article and the information in the article may be outdated. Please look at the time stamp on the story to see when it was last updated.
SAN DIEGO – Mayor Bob Filner took on the federal government once again Monday in the argument against medical marijuana.
Fi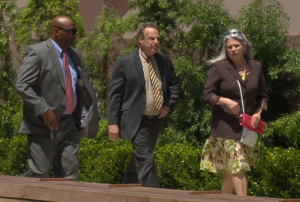 lner held a press conference in support of Ronnie Chang, a medical marijuana patient who was operating state sanctioned dispensaries.  Supporters of Change claim he was wrongfully arrested and persecuted in federal raids back in 2009.
"Ronnie Chang has been in custody for about nine months," said Terrie Best, San Diego Americans for Safe Access.  "He has a very unfirm mother he had been supporting and taking care of."
On Monday, Chang's lawyer Michael McCabe appeared before a Federal Magistrate Judge to argue a temporary gag order against him be lifted.  McCabe is under fire for appearing in a video blasting U.S. Attorney Laura Duffy.  McCabe said called persecution of Chang bias-driven and vindictive.
Prosecutors also wanted all material regarding the case removed from the internet and social networks.  A federal judge did not enforce the gag order, but instead McCabe agreed to the stipulation that he would not "try" the case in front of the press.   Prosecutors also back down from the request of removing material from the internet.
Filner called the case an example of overreaching and overbearing federal government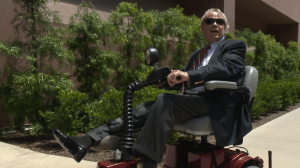 .
"Fortunately, that gag order does not apply to me," said Filner. "Take a guy who has legal permits, he's jailed without bail and now no one can even talk about the case."
Filner said the Chang case is a reason why he'll continue to fight for safe access in San Diego.
"I want what I call regulated access for those that are suffering from chronic pain and cancer," said the Mayor.
Filner said until federal and state government find agreement on regulations of medical marijuana, people like Chang and his mother will pay the unjust price.
"These raids and stuff of hood guys, it just doesn't make any sense," said Filner.
"The damage is on people like Ronnie and his mom.  These are unfortunately the damaging effects of that," said Best.