This is an archived article and the information in the article may be outdated. Please look at the time stamp on the story to see when it was last updated.
THOUSAND OAKS, Calif. - A man suspected of using a handgun to kill 12 people Wednesday night at a Thousand Oaks bar has been identified as Ian David Long.
The 28-year-old United States Marine Corps veteran, who lived in Newbury Park, was identified by Ventura County Sheriff Geoff Dean during a news conference Thursday morning, KTLA reported.
An official told the Associated Press the gunman deployed some type of smoke device when he opened fire inside the Borderline Bar & Grill.
The gun used by Long was a .45 caliber Glock 21 designed to hold 10 rounds plus one in the chamber. The weapon had been modified to hold extra rounds, but it was unclear how many were in the gun at the time of the shooting, Dean said.
The Sheriff's Office had been in contact with Long several times over the past few years, Dean said.
In 2015, Long was the apparent battery victim during an incident at another local bar. Dean also said that authorities were called to Long's home in April regarding a disturbance.
Long was acting "irate and irrationally" during that incident, said Dean, who called Wednesday's shooting "tragic and senseless."
Dean said it was possible that Long had been suffering from Post Traumatic Stress Disorder from his time in the military, although that had not been confirmed. "He obviously had some sort of issues."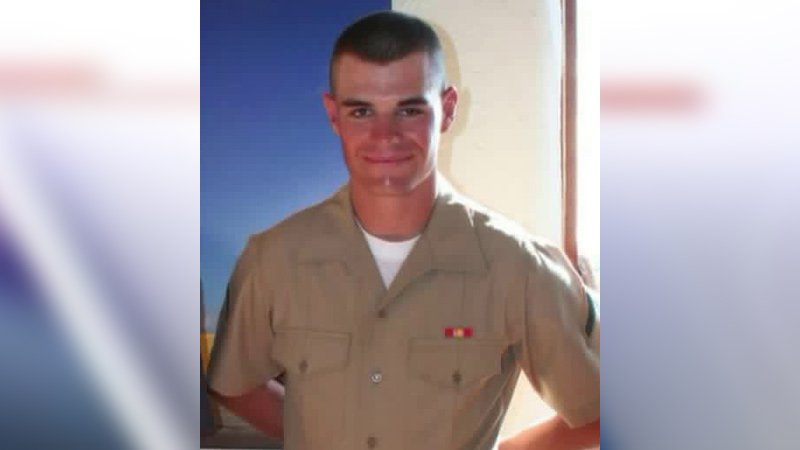 He was a frequent visitor to the bar
On Thursday morning, Dean said he did not know of the shooter's motive, and he did not know of any connection between Long and the Borderline bar.
But friends told CNN that Long frequently visited the bar.
"We would go to Borderline together. He really liked it," said one woman who has been friends with Long for five years and does not want her name made public.
"I would make fun of him, because he would drag me there. Sometimes we'd go there to have a drink, sit and talk, listen to music," she said.
Borderline, a Western-themed establishment known to regularly host country, salsa and swing dancing nights, was hosting a college country night on Wednesday evening.
"There was a community there. He was a part of that community. The whole bar is line dancing. People do choreographed dances for hours, cowboy boots and hats in the middle of the suburbs of Thousand Oaks," the friend said.
A person who was a childhood friend of Long's until their early 20's and who does not want their name revealed publicly similarly said they used to go to Borderline together. The friend expressed shock that Long would do such a thing.
"I don't know what the hell happened. He was always happy. I never thought this would ever come from him. We used to go snowboarding all the time. He was a good guy," the friend said.
A third friend who does not want to be publicly identified said Long stopped communicating two years ago but said the shooting was unlike him.
"He wasn't unhinged, he wasn't violent. He was a sweet guy who served his country and was using his GI Bill to go to college and get a degree to help more people," the friend said. "Out of our group of friends I thought the highest of him. This is just horrible and I'm so sorry for the victims and his family."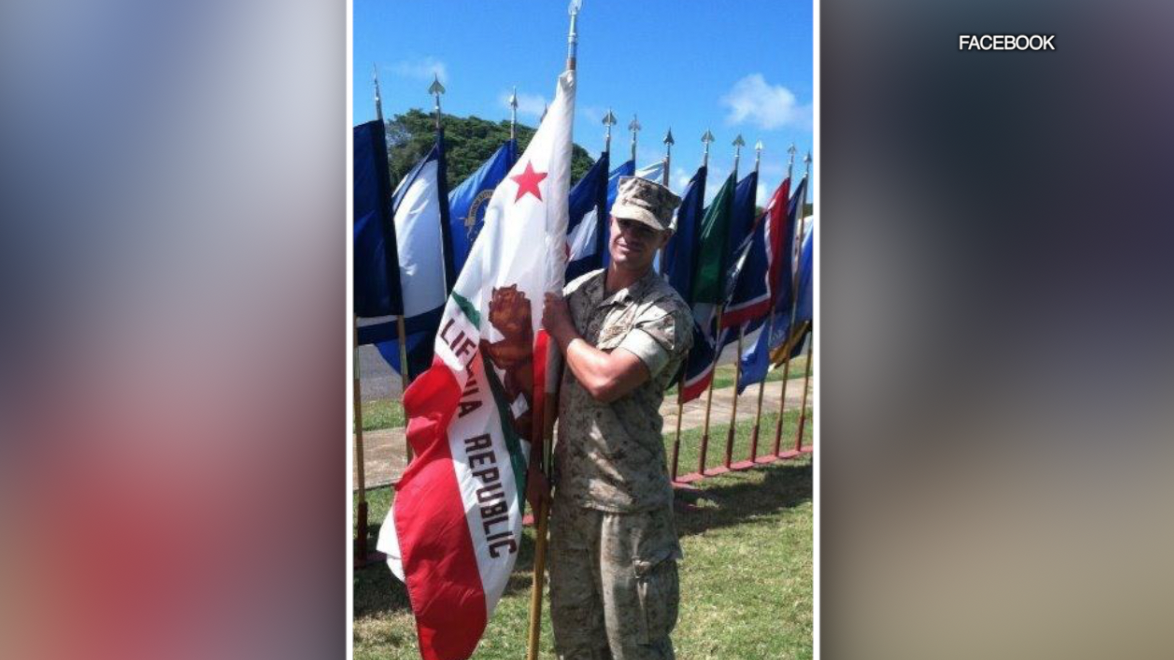 He was in the Marine Corps
The gunman was on active duty with the US Marine Corps from August 2008 to March 2013, according to Defense Department records.
He posted information about his military service on a special forces forum called ShadowSpear in March 2017.
Under the name "doorkicker03," Long said he had served in Afghanistan, was an infantry machine gunner in the Marine Corps for 4½ years, and was an instructor in Okinawa in Japan.
"I was honorably discharged in 2013. I am graduating with a B.S. in Athletic Training in two months," he wrote in the post. "I found out a little too late that just wasn't the job for me. Maybe the ego got the better of me but it took only one time for a 19-year-old D-2 athlete to talk down to me and tell me how to do my job that I realized this wasn't the career I wanted to head."
Long did not complete his degree. He was a student at California State University, Northridge, majoring in athletic training from 2013 to 2016, but he did not graduate, university representative Carmen Ramos Chandler said.
Curtis Kellogg, a friend who served with Long, said the last time he spoke with Long he was headed to Southern California to pursue a degree in sports medicine after his service in Afghanistan.
"He had a great sense of humor and like most Marines who have seen combat it could get dark at times, just like all of us," Kellogg said.
"He was excited to get out so he could go back home, ride his motorcycle again and finish school."
Long was married in 2009 in Honolulu, but separated in 2011 and dissolved the marriage in April 2013 in Ventura County, California. He and his then-wife said they had no children and owned no property.
A settlement agreement stated, "Irreconcilable differences have caused the irremediable breakdown of our marriage."
He started firing suddenly
The gunman was dressed in black and wearing glasses when he walked into the bar filled with people enjoying a night of line dancing.
"I started hearing these big pops. Pop, pop, pop. There was probably three or four, I hit the ground," John Hedge told CNN affiliate KABC.
Holden Harrah told CNN the gunman opened fire within seconds.
"This guy just came out of nowhere and came out with a gun and shot people in Thousand Oaks, California," Harrah said. "And that's what's really blowing my mind, it's a really safe area."
Reports of the shooting came in around 11:20 p.m. PT.
"I heard a gunshot, I turned around and I saw him shoot a couple more times," California Lutheran University student Teylor Whittler told KABC. "Within a split second, everybody yelled 'get down,' " she said.
Witnesses said people dropped to the floor and hid behind barstools in stunned silence. Others jumped over chairs and broke windows to get out of the bar.
Families and friends of other people who were at the bar during the "college country night" were frantically searching for loved one's Thursday morning. A Coronado man, 23-year-old Justin Meek, was among the people killed in the attack.
An emergency hotline was set up to locate victims and survivors. It is 805-465-6650.
There is a verified GoFundMe campaign to help families who lost a loved one in the massacre.
He lived with his mother
FBI Assistant Director Paul Delacourt said agents are processing Long's home and vehicle in an effort to identify his motivation and paint a picture of his frame of mind. There are no indications Long was working with any associates, he said.
A neighbor said Long's mother "lived in fear" of what her son might do, saying when police were called to the house earlier this year "it took them about a half a day to get him out of the house."
Neighbor Richard Berge said Long's mother told him she was concerned about her son, though not worried about her own safety, and that "she was ... kind of beside herself, she didn't know what to do because he wouldn't get help."
Berge said when he saw police activity at the house on Thursday morning, "I knew what it was."
Another neighbor, Gareth Crites, said he rarely saw Long at the house. Crites would wave, but Long wouldn't wave back, he told CNN affiliate KABC.