This is an archived article and the information in the article may be outdated. Please look at the time stamp on the story to see when it was last updated.
SAN DIEGO -- The family of a Marine stabbed to death in the Gaslamp Quarter in San Diego said he was trying to break up a fight.
Lance Cpl. Ryan Evan Harris' grandparents said their 21-year-old grandson had been in the Marines for two and a half years at Camp Pendleton and worked as a diesel mechanic, FOX 40 reported.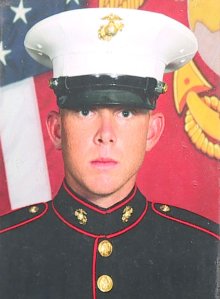 Harris had just visited the Eleverta home he grew up in for Christmas and was supposed to leave Friday to return to Elverta for New Year's Eve, FOX 40 reported. Instead, Friday morning, Harris was killed at a bar in the Gaslamp Quarter of San Diego.
"He should have been back yesterday, but he was killed the day before," said Harris' grandfather, Larry Holt.
Harris was out with some of his fellow Marines when they got involved in a fight. The 21-year-old jumped in to break up the altercation, according to his family, and was stabbed in the neck. He died at the scene.
"He was trying to intervene," Holt said. "That's what his commanding officer told us. He said he did what a Marine should do."
Harris went to Rio Linda High School and graduated from East Nicolaus High School in Sutter County. Family members told FOX 40 he loved baseball and played for a church league while stationed in San Diego.
"Ryan was the all American kid, I guess," Holt said. "If you ever had a son you want him to be like Ryan."
After high school, Harris was inspired to join the Marines by his grandfather's service in Vietnam. He had dreams of becoming a California Highway Patrol officer.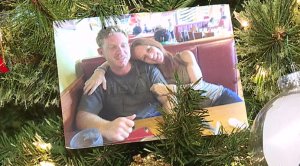 Just this year, Harris became a newlywed, according to FOX 40.
"He's everything any grandparent or parent would want for a child," said Dianna Holt, Harris' grandmother.  "God, I miss him."
The investigation into Harris' death was originally led by the San Diego Police Department and is now a joint investigation between local detectives and the Marine Corps' criminal investigators, according to family.
Officers arrested Jose Oscar Esqueda, 30, and Jeff Shai Holliday, 24, at about 11 p.m. Saturday in connection of the fatal stabbing, said San Diego Police Department Lt. Todd Griffin.
A GoFundMe page has been set up for Harris' wife move from San Diego to Sacramento where her family lives.