This is an archived article and the information in the article may be outdated. Please look at the time stamp on the story to see when it was last updated.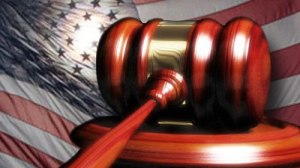 SAN DIEGO — A Marine staff sergeant has pleaded guilty to receiving $150,000 in bribes for awarding millions of dollars in military contracts while deployed in Iraq in 2006.
Staff Sgt. Gilbert Mendez, 36, entered his plea Thursday and is scheduled to be sentenced March 1 by U.S. District Judge Janis Sammartino.
According to court documents, Mendez was deployed to Camp Fallujah as a contracting officer from January 2006 to January 2007. In that capacity, Mendez was responsible for awarding and administering contracts for goods and services in support of Operation Iraqi Freedom.
According to his guilty plea, Mendez abused his position by obtaining at least $150,000 in bribes from three foreign-owned military contractors. Prosecutors said Mendez received the bribe money either directly or through his friend, Francisco Mungia, who pleaded guilty earlier.
Mendez discussed with Mungia ways to bring money into the United States without being detected by military or law enforcement officials and agreed to deal only in cash in an effort to avoid currency transaction laws, prosecutors said.
Mendez agreed to share a percentage of the proceeds with Mungia that were collected from the military contractors, according to the U.S. Attorney's Office.
As detailed in court proceedings, an unnamed defense contractor paid Mendez, via Mungia, almost $90,000 in March 2006. During the same time, Mendez awarded the company about $1 million in Department of Defense contracts at Camp Fallujah.
In May 2006, another defense contractor deposited $20,000 into an account for Mendez, prosecutors said. During his deployment, Mendez awarded that company more than $1.6 million in DOD contracts, authorities said.
A third defense contractor deposited about $50,000 in wire transfers into bank accounts on behalf of Mendez in the summer of 2006, prosecutors said.