This is an archived article and the information in the article may be outdated. Please look at the time stamp on the story to see when it was last updated.
SAN DIEGO — A fired Pomerado Hospital employee who posted threatening messages online saying he planned to go on a killing spree against former supervisors and co-workers was sentenced Friday to five years probation and ordered released to a program where he can get treatment for his mental health issues, including anger management.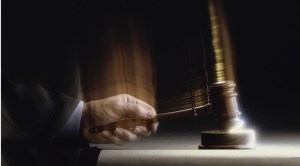 Jelaan Ayinde Miles, 26, pleaded guilty in November to five felony counts of making criminal threats. The plea followed a mistrial after a jury deadlocked 11-1 for guilt.
Today, Superior Court Judge Joan Weber opted for probation and close supervision for Miles rather than sentence the defendant to four years and eight months in prison, of which Miles would have only had to serve another year before being released on parole.
"I'm going out on a limb here," Weber said. "I want all of you (family members) to be responsible for his mental health treatment."
The judge said the case against Miles was one of the "scarier" situations with which she has been involved.
She told Miles that because he is a convicted felon, he can never possess a firearm again.
"This is a real turning point in your life," the judge told the defendant, giving him credit for more than 500 days in jail.
Weber thanked Miles' father for calling police on his son.
"You are a hero in this case," the judge said. "We'll never know if he would have carried this out."
Miles' attorney played a video in which family members — including his grandmother — pointed out that he was a kind and thoughtful person who needed structure in his life.
 Miles read a letter to the court in which he apologized for his actions.
"I am so ashamed and embarrassed," Miles said, saying he didn't mean to harm anyone.
But Dr. David Tam, speaking on behalf of Pomerado Hospital, said employees who were targeted by Miles are still in a state of fear.
Tam said the threats posted on the website Yelp were so specific that it caused immediate actions by administrators, including a lockdown at the hospital.
"My employees — to this day — are absolutely afraid," Tam told the judge.
Detectives raided a home last April 18, seizing computers and firearms and arresting Miles. During their search, investigators found videos Miles made in which he showed off his mother's gun and a sword, according to Deputy District Attorney Adam Gordon.
Miles worked at Pomerado Hospital as an environmental service worker, which includes housekeeping, before being fired in June 2012.
An administrative supervisor at the hospital, identified only as Marvene, testified at a preliminary hearing that she had a few problems with Miles not following protocol.
She said a worker from the operating room called her to complain that Miles had crossed into a sterile area without shoe covers. When confronted, Miles demanded to know who turned him in, Marvene testified.
Later, Miles slammed a phone to the ground and threw coffee against the wall, the witness said. Marvene said she told Miles to leave and "cool off," but he was found cleaning another area and was escorted out of the building.
Last April, a supervisor called Marvene to inform her about the posting on Yelp in which the author threatened "to kill everyone in the hospital," including Marvene.
Detectives used email coordinates to track Miles down at a Mission Valley apartment where he lived with his parents. In the defendant's room, detectives found an airsoft gun that looked real and three Samurai swords, said sheriff's Detective Trina Cremans.