This is an archived article and the information in the article may be outdated. Please look at the time stamp on the story to see when it was last updated.
CHULA VISTA, Calif. -- A man who pleaded guilty to killing a 92-year-old woman at her National City apartment asked a judge Wednesday to allow him to withdraw his admissions to first-degree murder and burglary charges.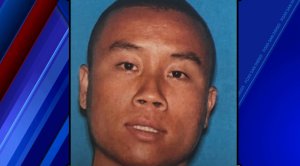 On the day he was to be sentenced, Peter Thao also asked South Bay Superior Court Judge Ana Espana to allow him to represent himself, Deputy District Attorney C.J. Mody said. The 27-year-old defendant had been facing 31 years to life in prison.
Thao, of Mira Mesa, was arrested last November in the death of Maria Rivera, whose body was found by her daughter at their rental residence in the 1100 block of D Avenue shortly before 6 a.m. Oct. 22.
A hearing on whether Thao can withdraw his plea was scheduled for Sept. 25.
Several of the victim's family members appeared in court Wednesday for what they thought would be his sentencing. But after learning the sentence was delayed, they worry justice may never be served.
Two of Rivera's grandchildren made statements to the judge because they said it's not likely that they will be able to return for the September court date.
Joie Rivera told the defendant to look at her when she spoke. He appeared to comply.
"Peter Thao, you don't know me from Adam," she said, calling him a coward and a lowlife. "We are connected by virtue of the fact that you murdered my grandmother....There is a permanent hole in my heart, an absence of her. And I felt every millimeter of pain that you inflicted on her."
Authorities didn't disclose what led them to identify Thao as Rivera's killer.
The defendant originally was charged with murder and a special circumstance allegation of murder during a burglary, which could have resulted in a sentence of life without parole or the death penalty.
If Thao's request is granted, the case will proceed and Thao will again face the possibility of the death penalty if convicted of the charges and allegations filed by the District Attorney's office. If the motion is denied, he will be sentenced immediately.