This is an archived article and the information in the article may be outdated. Please look at the time stamp on the story to see when it was last updated.
VISTA, Calif. — A parolee who beat his former girlfriend to death in her Oceanside home and stuffed her Chihuahua-mix dog in the freezer was sentenced Thursday to 20 years to life in state prison.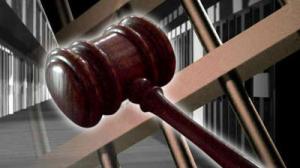 Tyree Davon Paschall, 29, pleaded guilty to second-degree murder in the January 2012 death of Crain Conaway.
According to testimony at an earlier hearing, Conaway had been trying to break off the relationship with the defendant. She was last seen on Jan. 13, 2012, and her body was discovered eight days later, said Deputy District Attorney Aimee McLeod.
The prosecutor said Paschall put the 47-year-old victim's pet in the freezer when the dog tried to defend her from the attack. The animal's death was consistent was suffocation and freezing, prosecutors said.
Paschall — who also pleaded guilty to animal cruelty — was on parole for kidnapping and assault from a 2005 case when he killed Conaway.