This is an archived article and the information in the article may be outdated. Please look at the time stamp on the story to see when it was last updated.
SAN DIEGO — A transient who admitted confronting a woman and her baby in the women's restroom of an Oak Park department store and threatening them with a knife during a failed robbery told a judge Monday that he wanted to withdraw his guilty plea.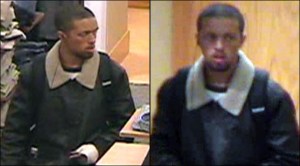 Sentencing was postponed until Feb. 27 for Jason Robert Arringdale.
Arringdale, 20, pleaded guilty last month to a charge of attempted robbery in a plea deal that called for him to avoid prison and serve time in county jail on probation.
But the defendant told Judge Robert F. O'Neill today that he wanted to withdraw his plea because he was misled by his attorney, Deputy Public Defender Dawnella Gilzean.
The judge told the defendant to meet with Gilzean to determine if he will file a formal motion to withdraw the guilty plea.
The defendant was arrested without incident on a Hillcrest roadside the afternoon of Dec. 18 by a San Diego police sergeant who recognized him from surveillance-camera photos captured at the Kohl's where the crime occurred a week earlier, San Diego police Lt. Chuck Kaye said.
The victims were in a ladies' room at the College Avenue store shortly before 2 p.m. Dec. 12 when Arringdale exited a stall, tapped the woman on the shoulder and threatened them with the knife, according to Kaye.
When the woman screamed, the assailant fled. She and her 4-month-old child were unharmed.
The suspect, an Iowa native, told investigators he lived in Balboa Park, Kaye said.