This is an archived article and the information in the article may be outdated. Please look at the time stamp on the story to see when it was last updated.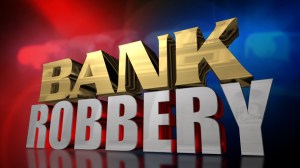 SAN DIEGO – A man who claimed to have a concealed pistol robbed a Scripps Ranch bank Tuesday, authorities said.
The thief, who appeared to be in his 20s or early 30s, gave a demand note to a teller at the US Bank branch in the 10000 block of Scripps Ranch Boulevard shortly after 10 a.m., according to San Diego police public-affairs Lt. Kevin Mayer.
The clerk handed over an undisclosed amount of cash, which the bandit put in a pants pocket before running out of the building, Mayer said.
The robber, who was wearing a red hat and red-checkered shirt, fled the area in a white subcompact car, possibly a Toyota Echo, with tinted windows.
No weapon was seen during the crime, the lieutenant said.