This is an archived article and the information in the article may be outdated. Please look at the time stamp on the story to see when it was last updated.
OCEANSIDE, Calif. – A Temecula woman is reaching out to the public Tuesday to help find her $3,000 cockatoo that was stolen right off her shoulder.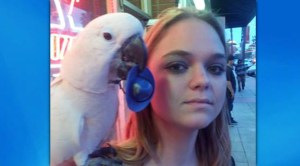 Katie Aldrich was smoking outside the Haunted Head, a pirate bar in Oceanside, Monday evening when a man in a red Ford F150 pulled up and grabbed the Salmon-crested cockatoo from her.
The man jumped into his truck and pulled away, she said.  Aldrich's husband attempted to stop the driver, but was unsuccessful.
The cockatoo has blue around his eyes, a broken toenail and a bump on the back of his upper left shoulder.  Aldrich said the bird does not have a metal ring around his ankle.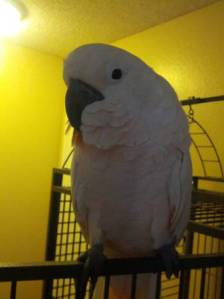 Anyone with information about the bird should contact the Oceanside Police Department.