This is an archived article and the information in the article may be outdated. Please look at the time stamp on the story to see when it was last updated.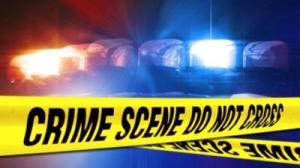 SAN DIEGO — An investigation was under way today in San Diego's East Village, where a man in his 40s said he was stabbed and punched by a stranger near a trolley stop.
The victim was dropped off at Kaiser Permanente Hospital in Grantville with numerous stab wounds to his left shoulder and arm Sunday night, according to San Diego police Officer David Stafford.
Officers were called to the hospital around 10:20 p.m. to investigate, he said.
The victim told officers he was walking toward the City College Trolley Stop when a man in dark clothing walked up and began punching and stabbing him, Stafford said. The assailant then allegedly fled on foot and a bystander picked up the victim and drove him to the hospital.
The victim's wounds were not life-threatening, according to Stafford.