This is an archived article and the information in the article may be outdated. Please look at the time stamp on the story to see when it was last updated.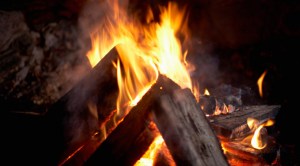 SAN DIEGO — A man was stabbed six times early Tuesday during a fight that broke out at a large bonfire party at Mariner's Point in Mission Bay Park, police said.
The assault was reported about 3:45 a.m. near the fire pits off West Mission Bay Drive on the peninsula near Bonita Cove, according to San Diego police.
The victim was taken by friends to Alvarado Hospital Medical Center but was later transferred to another hospital to be treated for non-life- threatening injuries, police officials said.
Police said that by the time they were called to investigate, the partygoers and witnesses, who were all of college age, had left.