This is an archived article and the information in the article may be outdated. Please look at the time stamp on the story to see when it was last updated.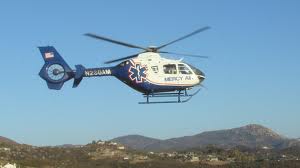 PINE VALLEY, Calif. – A man who was hunting east of Pine Valley shot himself in the leg, a San Diego County sheriff's lieutenant said.
The man's are not expected to be life threatening. He was air lifted by Mercy Air shortly after 9 a.m. from near Buckman Springs Road off Interstate 8, according to Lt. Clayton Lisk. According to Lisk, "U.S. Forest Service rangers will  investigate.
Lisk said U.S. Forest Service rangers would investigate.