This is an archived article and the information in the article may be outdated. Please look at the time stamp on the story to see when it was last updated.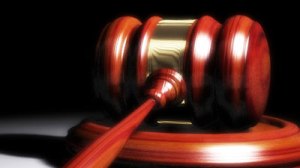 EL CAJON, Calif. — A man who fatally shot his wife in the back during an argument in their Lakeside home was sentenced Wednesday to 21 years in state prison.
Andrew Richard Welch, 46, pleaded guilty last month to voluntary manslaughter with the use of a gun.
According to court testimony, text messages showed that Welch and his wife of one year, Tonya, had been arguing the night she died, Oct. 25, 2011.
The next day, Welch walked into the sheriff's substation in Santee, telling deputies that he and his 43-year-old spouse had fought the night before and that he had hurt her "really bad," according to Deputy District Attorney Scott Pirrello.
When deputies asked Welch if he had killed his spouse, he said "yes," according to the prosecutor.
Investigators went to the couple's home in the 11300 block of El Nopal and found the victim face-down in a pool of blood, the prosecutor said. He said a .40-caliber Beretta handgun was found on a sofa in the living room.