This is an archived article and the information in the article may be outdated. Please look at the time stamp on the story to see when it was last updated.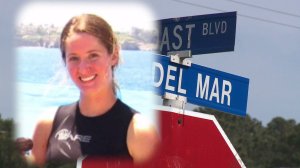 VISTA, Calif. — An 11-year prison term was handed down today for a motorist who was drunk when he killed a marine biologist in a hit-and-run collision in Del Mar several months ago.
Christopher "Chip" Stockmeyer, 41, pleaded guilty in April to gross vehicular manslaughter while intoxicated and hit-and-run for causing the March 28 death of Rachel Morrison.
Witnesses said the 27-year-old pedestrian, a UCSD doctorate student who was studying at the Scripps Oceanographic Institution, was walking eastbound when Stockmeyer ran a stop sign at the intersection of Camino Del Mar and Coast Boulevard about 10:15 p.m. while speeding in his Audi A4.
Morrison's friend, who was walking with her in the crosswalk, wasn't hurt.
Deputy District Attorney Keith Watanabe said the car's Audi symbol and a partial license plate helped sheriff's deputies locate Stockmeyer at his La Jolla home 12 miles from the crash site.
Stockmeyer reportedly told deputies that he had been drinking with friends at a restaurant in Encinitas and admitted he "might have" hit somebody in Del Mar.
Watanabe estimated the defendant's blood-alcohol level was 0.24 percent at the time of the crash, three times the legal limit for driving.