This is an archived article and the information in the article may be outdated. Please look at the time stamp on the story to see when it was last updated.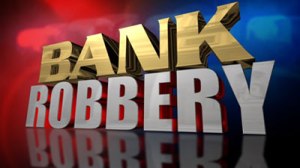 SAN DIEGO – A man robbed a Horton Plaza-area credit union Friday, just after making a failed attempt to carry out a bank heist two blocks away, authorities said.
The unsuccessful holdup was at a Bank of America branch office in the 400 block of B Street in downtown San Diego just after 12:30 p.m., according to the FBI.
The would-be thief, a middle-aged man in a blue baseball cap and plaid shirt, fled after the teller he had told to turn over money began speaking loudly, police said.
About 15 minutes later, a similar-looking man approached a cashier at a North Island Federal Credit Union branch in the 200 block of Broadway and presented a demand note.
The victim handed him an undisclosed amount of cash, and he then left the building and walked away to the east, authorities said.
Witnesses variously described the perpetrator of each crime as appearing to be in his 40s, 50s or 60s.