This is an archived article and the information in the article may be outdated. Please look at the time stamp on the story to see when it was last updated.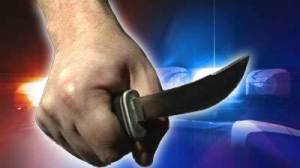 LA MESA, Calif – The search is on for three people involved in a robbery early Monday in La Mesa. It happened around 3:30 a.m. on Amaya Drive.
The 21-year-old victim told responding officers he had been robbed at knife point while we was walking on the sidewalk. He said the suspects drove up in an older model white sedan and asked him for a cigarette.
Two men then got out of the vehicle. One suspect started talking to the victim while the other approached from behind, placed him in a chokehold, and displayed a knife. The suspects demanded money as they searched the victim's pockets.
They took $60 and the man's watch, then got back in the car, which was driven by a woman with dark hair. The car was last seen driving towards Fletcher Parkway.
The victim suffered minor abrasions around his neck but was otherwise unharmed.
Both men are described as being in their early 20's with medium builds. One had short hair and was wearing a long white t-shirt and had several tattoos on both arms.
The other man had long black hair and was wearing a dark colored stocking cap and dark clothing. He was armed with a six inch pocket knife.
Anyone with information is asked to call the La Mesa Police Department at (619) 667 – 1400.