This is an archived article and the information in the article may be outdated. Please look at the time stamp on the story to see when it was last updated.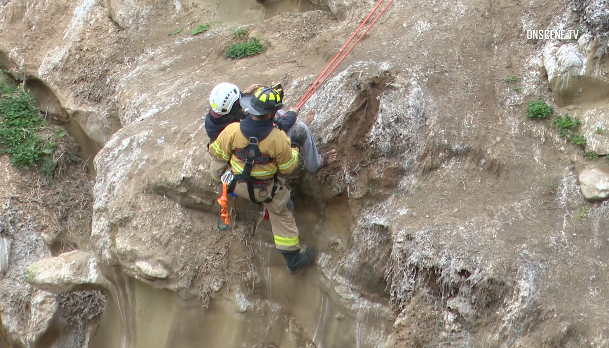 SAN DIEGO– Firefighters rescued a man who became stuck on a cliff at La Jolla Cove Saturday morning.
The 911 call came in just before 7 a.m.  Arriving crews with San Diego Fire-Rescue and lifeguards located a man in his flip-flops who was unable to make it to the top along Coast Boulevard.
A firefighter rappelled down the cliff to reach the man who was located about 40 feet down.
No one was injured in the incident.