This is an archived article and the information in the article may be outdated. Please look at the time stamp on the story to see when it was last updated.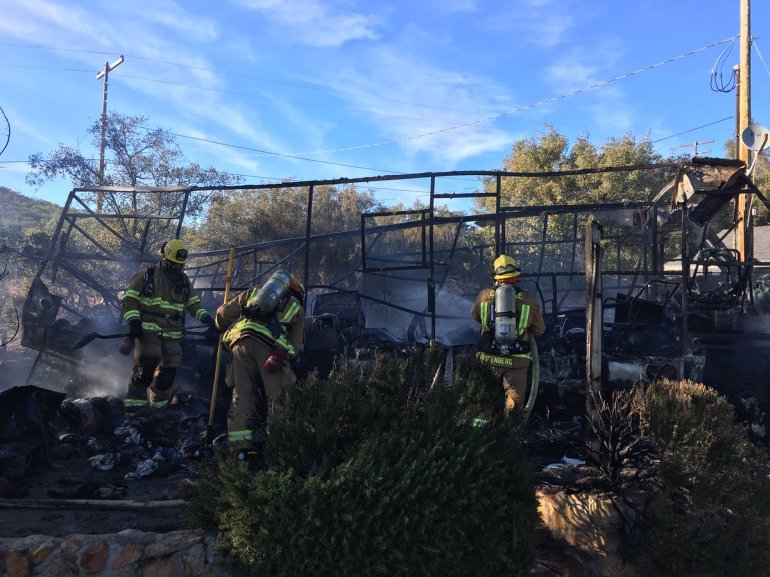 DESCANSO, Calif. — A man died Monday in a fire that engulfed a recreational vehicle in the East County.
#TrapperIC [update] Per the IC, there has been 1 confirmed civilian fatality on this incident. San Diego Sheriff's Department is at scene. pic.twitter.com/J5pp4SSp7b

— CAL FIRE/SAN DIEGO COUNTY FIRE (@CALFIRESANDIEGO) January 30, 2018
The blaze in the 23000 block of Trappers Hollow Road in Descanso erupted for unknown reasons shortly before 3 p.m., gutting the RV and scorching a roughly 20- by 20-foot patch of brush before firefighters could get the flames under control, Cal Fire Capt. Issac Sanchez said.
The victim, whose name was not immediately available, was found unconscious on the ground a short distance from the burning vehicle. He was pronounced dead at the scene.
The cause of the fire was under investigation.