This is an archived article and the information in the article may be outdated. Please look at the time stamp on the story to see when it was last updated.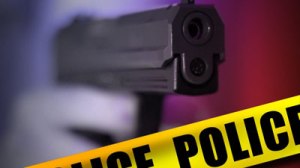 SAN DIEGO — A man was wounded in the legs in a drive-by shooting in Emerald Hills Thursday, police said.
The victim was in the 800 block of Pyramid Street when a maroon SUV pulled up next to him and two youths opened fire from inside it about 5:30 p.m., according to San Diego police.
The assailants, who appeared to be in their late teens or early 20s, then drove off, Officer David Stafford said.
Paramedics took the victim to a hospital for treatment of non-life- threatening leg wounds, Stafford said.