This is an archived article and the information in the article may be outdated. Please look at the time stamp on the story to see when it was last updated.
ESCONDIDO, Calif. – An Escondido man was seriously injured when he apparently ran a red light in his pick-up truck and was hit by a big rig, police officials said.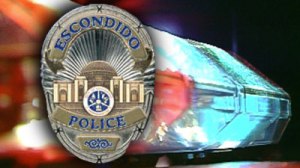 It happened at 10:07 a.m at the intersection of W Valley Parkway and Home Depot Center when Shervin Bahadori apparently made a left-hand turn against a red light and was hit by a big rig that was passing through the intersection with a green light, Lt. Justin Murphy said.
Escondido Fire Department personnel had to extricate Bahadori from his vehicle and he was transported to Palomar Hospital with significant injuries,Murphy said.
The driver of the big rig, Omero Garcia of Escondido, and his juvenile passenger were not injured, Murphy said. Alcohol was not suspected to be a factor in the crash.
The San Diego County Hazardous Materials Team and Escondido Public Works responded to the scene after large amounts of vehicle fluids ran into the storm drain, Murphy said. The spill is considered minor.
Anyone who may have witnessed the crash or any information is asked to contact Officer Stephen Braucht at (760) 839-4482.