This is an archived article and the information in the article may be outdated. Please look at the time stamp on the story to see when it was last updated.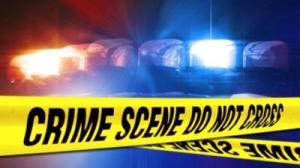 OCEANSIDE, Calif. — A transient was behind bars Wednesday on suspicion of fatally stabbing another man during a quarrel about noise in a North County parking lot.
Bruce Eric Hunt, 52, allegedly confronted the 33-year-old victim and another man about 8:30 p.m. Tuesday in the 1100 block of North Coast Highway in Oceanside, outside a closed restaurant at the edge of a riverbed, according to police.
Hunt accused the pair of being too loud, became "enraged" during an ensuing argument and began chasing them, Lt. Aaron Doyle said.
Moments later, a witness across the street saw Hunt fighting with the victim, hurried over and intervened, pulling a pistol he is legally permitted to carry and holding the suspect at gunpoint until patrol officers arrived, the lieutenant said.
The victim died at the scene. His name was withheld pending family notification.
Hunt was cooperative with investigators and provided them with a "detailed statement," Doyle said.
The suspect was booked into the Vista Jail on suspicion of murder. He was being held without bail pending arraignment, scheduled for Thursday afternoon.