This is an archived article and the information in the article may be outdated. Please look at the time stamp on the story to see when it was last updated.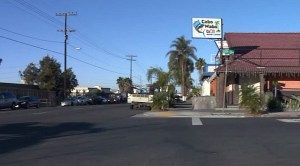 SAN DIEGO — A man was hit by a car and seriously injured in Barrio Logan early Monday, police said.
The man was struck in the area of South 30th and Main streets shortly before 6 a.m., according to San Diego police Officer Dan Lasher.
He was bleeding from the head and paramedics took him to a hospital, Lasher said.
The driver remained at the scene and was cooperating with investigators, Lasher said.