This is an archived article and the information in the article may be outdated. Please look at the time stamp on the story to see when it was last updated.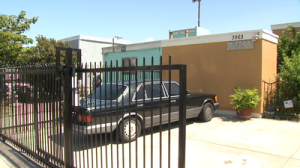 SAN DIEGO — A San Diego man who molested a 4-year-old girl at his wife's home daycare has been sentenced to 18 years to life in state prison.
Hector Herrera, 54, was convicted in October of oral copulation on a minor and child molest. A jury acquitted the defendant of molesting the victim's two older brothers.
While Herrera's wife ran the daycare business, the defendant "helped out" around the house, said Superior Court Judge Theodore Weathers.
"He (the defendant) violated that position of trust," the judge said.
Weathers noted Herrera had no remorse and is still denying he molested the child.
Defense attorney David Thompson said the two "touchings" happened within minutes of each other and lasted only seconds, but prosecutor Harrison Kennedy described the molestations as separate and "serious" acts.
The case against Herrera came to light on May 16, 2011, when the 4-year- old girl told her mother that she was molested several days earlier by Herrera at Shining Stars Daycare in the 3900 block of Boston Avenue in San Diego's Shelltown neighborhood, Kennedy said.
The girl's mother talked to her two boys, ages 6 and 8, and they subsequently told police that Herrera touched their groin areas over their clothes, Harrison told a jury.
According to the prosecution, the molestation took place while Herrera was not working and was instead helping his wife with her business by laying down the children for naps and watching them while she was cooking.
San Diego police said Herrera's wife apparently was unaware of her husband's actions.